Florence tourist Information

Florence map

Florence transport

Florence tours

Tourist offices

Florence museums

Florence parkings

Florence pharmacies
Art, history, culture in Florence

Art history, artists, monuments

Florence history

Florence theaters

Ponte Vecchio in Florence
Florence Pictures

See our photo gallery

Send a virtual post card
Life Style in Florence and Tuscany

Florence wedding

Wine and food

Sport and relax

Shopping in Florence
Florence for students

Students abroad in Florence

Sport for students

Florence University and faculties

Restaurants for students

Italian language schools in Florence
:: Florence Italy Main Page
:: Site map
Florence Italy travel guide
Florence transport, taxi, airport, bus, train
Florence taxi

Radio Taxi Service tel. 055 4390 tel. 055 4499 tel. 055 4242 tel. 055 4798
To get a taxi just call one of the numbers listed above. Inside each cab are the vehicle's ID number, and the meter. One side of the meter shows the running fare based on distance traveled and waiting time, the other side shows any supplements charged (for luggage, call service, surcharges for Sundays, holidays, nighttime service, etc.) The meter also displays the rate applied: for trips.
The total fare will appear at the end of the trip. Each cab has a rate card in full view. In case of complaints, ask the driver for a receipt specifying route traveled, cab number and amount paid.
Florence airport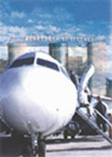 To confirm the constant increase of the airport traffic of the last years nearby the airport of Florence Perentola, AdF Spa has begun during the first months of the 2006 the airport modernization. With an investiment of about 11 milions of euro for the works on the runway and of about 4,5 milions of euro for the renovations of the air terminals AdF has so taken to the maxim operating efficiency the principals infrastuctures of the Florence airport and has increased the total capacity of the airport from 1.500.000 to 2.200.000 passengers/year. To plan the new internal structure of the airstations, AdF has used particular attention to the improvement of the flow passengers in departure setting in a more rational way different operative and commercial services that the passengers find now along a more fluent way. The security passages have been increased from 3 to 5, the boarding gates from 6 to 10. The conveyer claims have been increased from 2 to 3. The check-in desk have become 23.

The information desk (arrival terminal) is open from 8.30 am to 6.30 pm providing tourist information (tel.055.315874) and real time information on flight arrivals and departures (ph. +39.055.3061300) as well as information on lost baggage (ph. +39.055.30061302). The information desk can be reached by fax 055.315874 or e-mail:infoaeroporto@aeroporto.firenze.it Information on flights (h24): ph. +39.055.3061700-702
(by florence airport info web site)



Connections from airport to Florence city center: The "Vola in Bus" shuttles depart from the airport - arrivals side - every half hour (from 6:00 a.m. to 11:30 p.m. for the S.M. Novella Railroad Station; and for the SITA coach terminal at Via S. Caterina da Siena (from 5:30 a.m. to 11:00 p.m.). The journey takes approximately 25 minutes. Tickets (€ 4,50) can be purchased on board the bus, at the SITA coach terminal or from the ATAF Terminal information kiosk in Piazza Stazione. For further information call toll free: ATAF 800 424500 (from mobile phones: 199104245) and SITA 800 373760.

Florence bus

The public transportation network is managed by ATAF. Riders must purchase a ticket prior to getting on board; tickets must be validated as soon as the rider is on board. In the case of a ticket check, riders must show their validated ticket (both on board and at the stop). One-way tickets cost €1.20 and may be purchased at ATAF client points, authorized dealers (newspaper stands, tabacchi, cafés), equipped ticket machines and on board (for € 2).

ATAF Bus lines for the main tourist destinations in and around Florence:

ATAF Bus n°:
Piazzale Michelangelo 12 and 13
Settignano 10
Fiesole 7
Villa Medicea "La Petraia" Via della Petraia, 40 - Località Castello 28
Villa Medicea di "Castello" Via di Castello, 47 - Località Castello 28
Villa Demidoff Località Pratolino 25 A

The ATAF Bus local Company, in every form and by every available means, undertakes to ensure the fullest information to clients regarding the services, timetables, routes, charges, tickets and season tickets. Daily 6.00-21.00 From ground line: Green Line (Toll free number) 800 424500 From mobile phone at cost of local call: 199 104245 Piazza Stazione (Arrival side) Daily from Monday to Sunday – 8.00 - 19.30
Info, lines and timetable: ataf web site
Florence Trains ans Railway Stations

Main Railway Station is located in Piazza Stazione, 1 - Firenze

Baggage Check Binario - platform 16 tel. 055 2352190

Lost & found Office Binario - platform 16 tel. 055 2352190
To recover items lost on trains or in railroad stations.

Assistance for the Disabled Binario - platform 5 tel. 055 2352275
Info and timetable: Trenitalia web site